3 Questions to Ask Before Selecting Your Advisor.
Updated: Feb 3
Picking the right financial advisor for YOU even with a recommendation can be a daunting process. Advisors are everywhere but you need the right advisor!
Be sure you know ahead of time what type of person would work best with you and interview potential advisors. Even with a recommendation, this can be a daunting process. At a minimum ask these questions:
1. What is the best lesson you have learned about money and/or financial literacy?


Money shouldn't be a secret. Everyone has had an experience with money, good or bad. What you learn from the experience is most important. This question will help you figure out if your advisor has been trained to sell or will give you some advice based on their experiences. Their answer might tell you they made some mistakes and learned the hard way, or that they came from money but learned to properly manage it. You also may get a glimpse into whether they are passionate about the job they do. We want to know where they are at in life, are they just starting out, learning the ropes? Are they seasoned but have ideas that will work for your generation?
With this question we want to filter out those who lack the personal knowledge and experience, these are not the people we want to be an influencer in your life. All too often financial institutions hire seat fillers who aren't passionate about what they do. If they dodge the question or stick with the sales tactics you will be able to see this is probably just a job they do to get commissions.
2. What are your credentials and your specialty?


Degrees and certifications aren't everything but education is. Having a certification or a degree will ensure that your advisor stands apart from all the random people on the internet and/or those employed by institutions who really don't know what they are talking about but sound smart while saying it (You know, the ones who are waiting for their big break in Hollywood). Do they understand good and bad debt, assets and liabilities? A degree and or credential from an accredited agency at least means they committed themselves to learn, took a test, passed it and continue to meet the continuing education requirements to hold the license.
"Wisdom is knowing what to do. Knowledge is knowing how to do it. Success is doing it."
It's worth learning more about that advisor's credentials and the institution that grants the license/certification to make sure it is reputable and not made up to sound impressive. Speaking to someone else in the same industry might help.
When I originally went to work at a bank I had no clue what a CTFA (certified trust and financial advisor) was. When looking at the industry I found out CTFAs were looked at like they laid golden eggs in the wealth management industry. They made more money, had senior titles and the banks wanted everyone to obtain this designation because it made the bank look more reputable. There are also requirements for how long you have to work in wealth management before you can even take the exam.
Since everything is industry-specific look up the requirements, your financial advisor will be privy to information you might hesitate to give even your immediate family so taking some time to do some homework will be worth it. Most licenses and certifications have continuing educations courses to make sure the advisor stays up to date with financial changes.
Updated knowledge is important because, It will do you no good if the advisor knows pre- 2018 tax law by heart but doesn't understand Congress passed the largest tax reform legislation in more than three decades. The bill went into effect on January 1, 2018, which means that it will affect the taxes of most taxpayers for the 2019 tax year and beyond. Often the basis of the recommendations advisors make are based on taxes, so this matters.
I know it sounds far fetched but an advisor can do the same job for years, have millions of dollars under management and never taken any of the advice they give. Personally, if you got your education from trying and failing, or trying and succeeding that's a good sign (as long as you aren't repeating the same mistakes because that's insanity) rather than sticking with someone still in the stone age.
TIP: When looking into credentials and specialties don't forget to make sure they are a fiduciary (check out my blog post about my experience with someone who claimed to be a fiduciary)
3. Are you a traditionalist or an innovator?


In today's day and age what worked for our grandparents may not work for anyone born after 1980 or later (possibly even earlier). So you need to know if your advisor is just going to give you traditional advice.
Traditional advice sounds like, "I'll help you save for your child's education with a savings account and automatic transfers.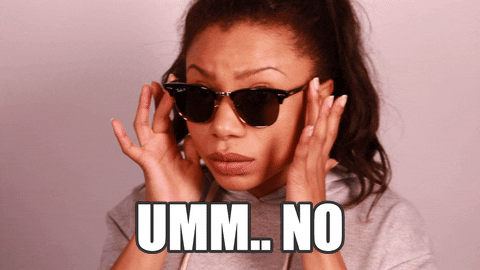 Innovative advice sounds like, buy a $50,000 investment property with a 3.5% or less down, get a property manager to manage the place while you slowly recoup your down payment and the property appreciates in value over the 18 years. When it is time for your child to go to school you can sell the property to pay for your child's education. 
Again you need your advisor to know there are tax consequences to these ideas but you see the point right? Everyone's situation is different. My example above requires a downpayment of $1750 a decent credit score and the patience to deal with finding a property manager and/or tenants. The same innovation could come from your advisor saying invest your money in an index fund for 18 years, or buy a whole life policy and borrow against it when the time comes.
There is always a solution, you just have to have someone who thinks outside the box.
I know when you are looking for a financial advisor it can be hard. So my advice is to interview fiduciaries, these are advisors who will put your interests first (they won't just sell you products you don't really need). Then go with who you think would help you best to accomplish your financial goals. Build a team, one person doesn't have to do it all.
Chances are, there are several highly-qualified fiduciary financial advisors in your area. Go out and find your advisor!
Jala Eaton, Esq, CTFA is an estate planning attorney, fiduciary, and financial advisor with a mission to help business owners and families build and protect their assets through investing and estate planning. The racial wealth gap is the problem and Generational wealth is the goal and the solution. When not advising her clients or talking about money on Instagram she likes to attend concerts and the private dance parties her daughter holds in their living room.